JPro Young Professional Award
At JPro22, we will celebrate and honor seven talented Jewish community professionals.

The JPro Young Professional Award recognizes outstanding professionals who are dedicated to careers in the Jewish community. Read more about this year's honorees below, or click here to learn about the Mandelkorn Distinguished Service Award.
Shira Berkovits, CEO & President, Sacred Spaces
Shira (she/her) is President and CEO of Sacred Spaces. A behavioral psychologist with a research background in creating large-scale organizational change, and an attorney specialized in criminal law, Shira has spent more than a decade studying the intersection of psychology and law as related to sexual offending in faith communities. In her role as CEO of Sacred Spaces, she has worked with Jewish communities across five continents to prevent, handle, and heal from institutional abuse. In addition to an Amazon bestseller, Shira has published pioneering pieces on abusive institutional practices, which have contributed to the end of solitary confinement for juveniles at Rikers Island and are regularly cited as foundational texts in the Jewish abuse prevention field. Selected as an inaugural Wexner Field Fellow and named to The Jewish Week's 36 Under 36 for her pioneering work on abuse prevention, Shira sits on the board of the Academy on Violence and Abuse and is a member of the National Coalition to Prevent Child Sexual Abuse and Exploitation.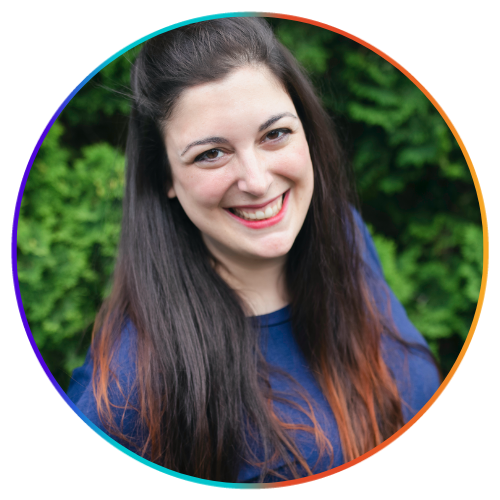 Rachael Fried, Executive Director, JQY
Rachael (she/her) is the Executive Director at JQY, an organization that supports and empowers LGBTQ youth from Orthodox homes. Rachael is committed to ensuring that the voices of Jewish LGBTQ individuals are heard and celebrated; at JQY, she has devoted herself to building the organization's impact, reach, sustainability, diversity, and inclusivity. Rachael received her MSW in Community Organizing from Wurzweiler School of Social Work at Yeshiva University, an MFA from Parsons School of Design in Systems Design for Social Change, and a B.A. in Studio Art from Yeshiva University, where she served as president of the Stern student body and a Presidential Fellow. A lifelong Jewish camper, she was Division Head, Program Director, and finally Director of Operations at Camp Nesher. Rachael is a Wexner Field Fellow, a Schusterman ROI Community Member, and a Ruskay Institute alum. She was also one of The Jewish Week's 2017 "36 Under 36." In her free time, Rachael can be found painting monsters.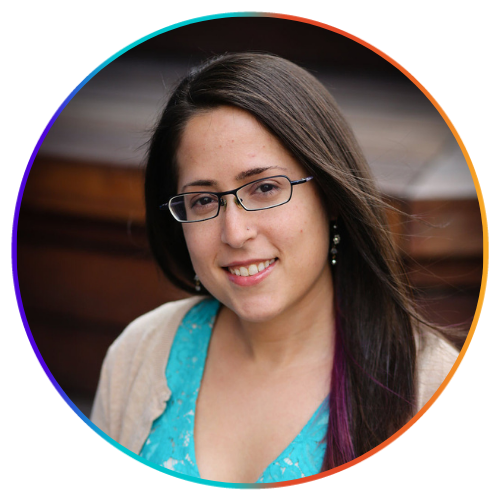 Jill Goldstein Smith, Senior Program Manager, Foundation for Jewish Camp 
Jill Goldstein Smith (she/her) joined Foundation for Jewish Camp in 2015, and as a Senior Program Manager she focuses on professional development, leadership programming, Jewish education, and MESSH (mental, emotional, social, and spiritual health), and other projects. A south Florida native, she moved north to attend New York University followed by seven years in television news production, as a director and operations supervisor at NY1 News. The odd shift hours allowed her nights to be a part-time youth group advisor, continuing her passion for Jewish teen engagement. Invested in designing thoughtful, welcoming and meaningful experiences, Jill is finishing her Master's degree in Jewish Educational Leadership at JTS's Davidson School. Outside of work and school, she served two years as Co-Chair of JPro New York, which aims to support early and mid-career professionals at NYC-area Jewish non-profits. Jill is a facilitator with Resetting the Table and a proud part of the Honeymoon Israel alumni community. Her partner and toddler love living in Queens where they pray and play with the Malkhut community and Tkiya Music. Jill is passionate about values-guided policies, network weaving, systems convening, relationships being at the core of Jewish life, teaching through film, public parks, and chocolate.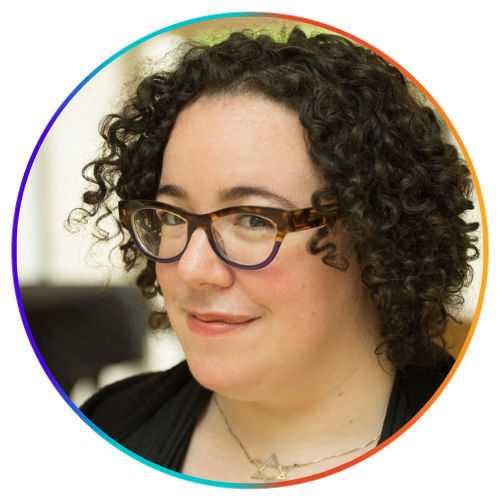 Tema Smith, Director, Jewish Outreach & Partnerships, ADL
Tema Smith (she/her) is a diversity advocate, writer and Jewish community builder. She is currently the Director of Jewish Outreach & Partnerships for the Anti-Defamation League (ADL). Tema was previously the Director of Professional Development at 18Doors (formerly InterfaithFamily). This comes after seven years as a synagogue professional, most recently as the Director of Community Engagement at Holy Blossom Temple, Toronto's oldest synagogue. Tema is also a contributing columnist at The Forward whose writing has been published in MyJewishLearning, the Globe and Mail, and the Canadian Jewish News, and a member of the Nexus Task Force examining the issues at the nexus of Israel and Antisemitism in America and of the inaugural cohort of the Shalom Hartman Institute Seminar & Writers Workshop for Journalists. She speaks and trains frequently on racial equity, diversity and antisemitism for synagogues, Jewish organizations, and community groups across North America. She holds certificates in Instructing Adults from George Brown College, and Leadership and Inclusion through the Canadian Centre for Diversity and Inclusion and Centennial College this month. Tema lives in her hometown of Toronto with her sidekick, an twelve-year-old extraordinarily stubborn shih tzu named Tashi and his tiny buddy Padma, her pour over coffee gear, and way too many books.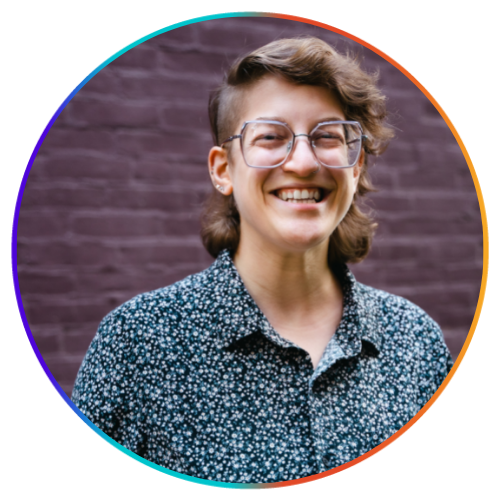 Galia Godel, Program Manager, LGBTQ Initiative, Jewish Family & Children's Service of Greater Philadelphia
Galia Godel (she/he) is the program manager of the LGBTQ Initiative at JFCS Philadelphia. She has been educating within and about the LGBTQ community for over 8 years, and working as a Jewish educator in greater Philadelphia since high school; his work at JFCS allows him to combine both of those passions. Galia also leads the JFCS initiative J.Proud, a consortium of 40 Jewish schools, synagogues and institutions committed to supporting LGBTQ-inclusive programs and resources, and leading city-wide holiday observances for the LGBTQ Jewish community.
Galia has a B.A. in Psychology from Temple University and an M.Ed. Human Sexuality from Widener University. He is an experienced trainer and workshop leader, and uses explicit verbal communication both while teaching and while creating innovative programs and curricula. When not working at JFCS, Galia can be found leading queer events at her home synagogue, Kol Tzedek in West Philadelphia, or attempting ambitious home improvement projects.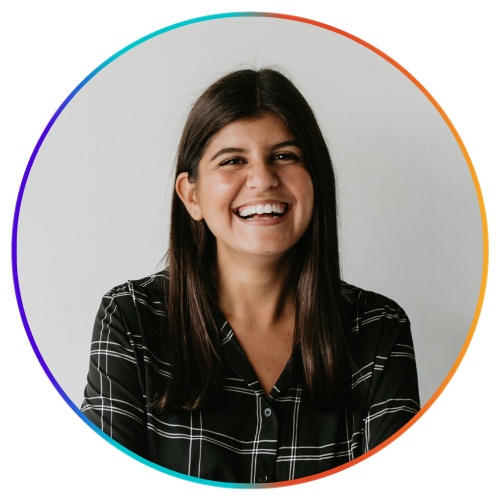 Esther Oziel, Manager, Strategic Engagement and Leadership Development, UJA Federation of Greater Toronto
Esther Oziel (she/her) is the Manager of Leadership Development and Strategic Engagement for UJA Genesis at UJA Federation of Greater Toronto. Her goal is to create meaningful leadership opportunities for community members at every age and stage. Esther's passion for empowering others to reach their full potential began when she served as a Madricha (Leader) for Shabbatons in High School. She quickly realized that inspiring others through education and experiential programming was her "purpose," and entered a Concurrent Education dual-degree program at Queen's University in Kingston, Ontario. While acquiring her Bachelor of Education, Esther taught at five different schools in Ontario in both the public and private school systems. Esther's experience in the classroom only further solidified her desire to inspire others through education, while her volunteerism as a Birthright Israel Leader and co-President of Hillel on campus compelled her to work for the Jewish community in Toronto. Esther began her career in the Jewish community as a Summer Intern, and once she got a taste of what working for the community was like, she never wanted to leave. In her current role, Esther gets the opportunity to create meaningful volunteer and leadership experiences for community members, and inspire them to take ownership of their Jewish journey and their Jewish community.
We can't wait to honor and celebrate these professionals with you in May!